Bora Bora Sampler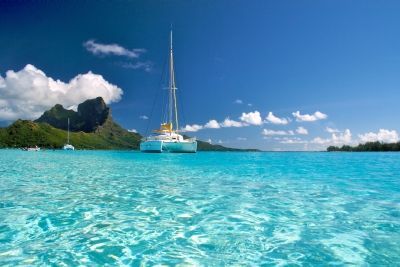 Bora Bora Sampler
Travel to paradise and experience island living on these remote tropical havens. Discover the crystal clear waters of this beautiful island nation. Swim with reef sharks, snorkel or simply relax amid some of the most beautiful beaches in the world. Watch the sunset, taste the local cuisine and immerse yourself in Tahitian culture with Bora Bora Sampler.
Your Itinerary Includes:
Meet and greet service on arrival
Roundtrip airport
...

Customizing the travel experience, Swain Destinations is the leading U.S. provider of completely personalized vacation experiences. Since 1987, their dedicated team of destination experts have offered American travelers the opportunity to design distinctive trips to intriguing international locales, including Australia, New Zealand, the South Pacific, Asia, India and Africa.
Whether celebrating a special occasion such as a milestone anniversary or simply looking to go on a one-of-a-k
...